KODIAKOTTON® Natural Fiber Pads are biodegradable and compostable as tested by an independent third-party laboratory using ASTM test standards.
Sometimes recycling is complicated and inconvenient.
With natural fiber insulation, you don't have to feel guilty throwing away the packaging. Our liners fully biodegrade in 27 weeks.
Have more questions about this study? Click here to request the full report.
The above test results were conducted by a certified, independent laboratory and includes, but is not limited to certain limitations such as "Without any conflict of interest, we unconditionally guarantee the confidentiality of this agreement and the quality of the work performed, but make no representations re: fitness of the results for any particular purpose, unless so stated in a specific Letter of Professional Opinion rendered by us or so stated in Results." KODIAKOOLER® provides this information as guidance only and does not warrant or guarantee these results for any particular application. Copies of the entire laboratory analysis report are available upon request.
© 2017 KODIAKOOLER®

Simply put, because cotton is a plant, it follows a normal cycle of nature. It will naturally go back to the soil from which it was made. So if recycling isn't an option for you, go ahead and throw the liners away, or better yet, compost them!
Our Natural Fiber Insulated Liners are made primarily of cotton. According to a study on cotton's biodegradability, cotton biodegrades much faster than synthetic fibers because it is made of cellulose (natural, plant-based fibers).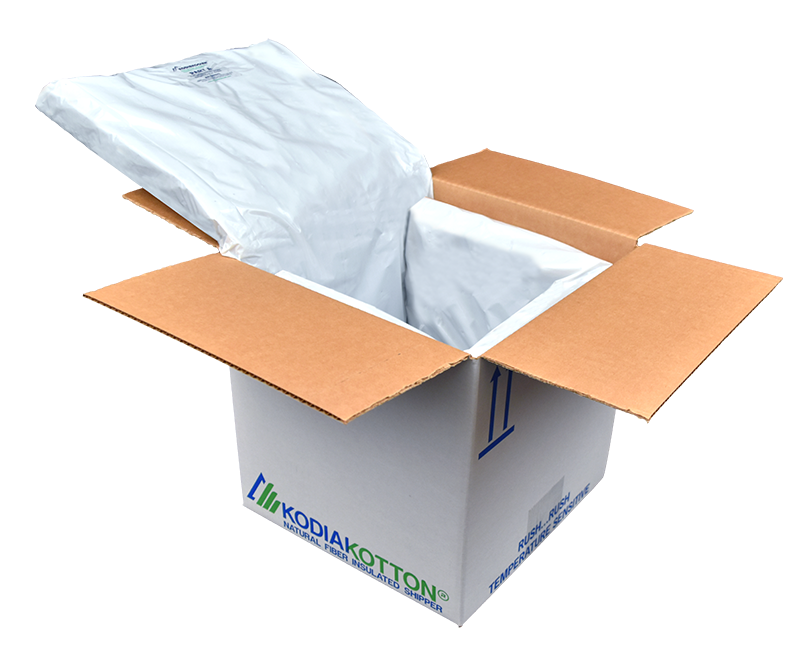 Find a certified compost facility near you!