Our goal as a company is to not only create effective and reliable insulated packaging, but also to provide realistic disposal options for consumers.
The cotton liners have been designed for specific use of applications. In no event shall KODIAKOOLER® be liable for any direct, indirect, punitive, incidental, special consequential damages, to property or life, whatsoever arising out of or connected with the use or misuse of it's products.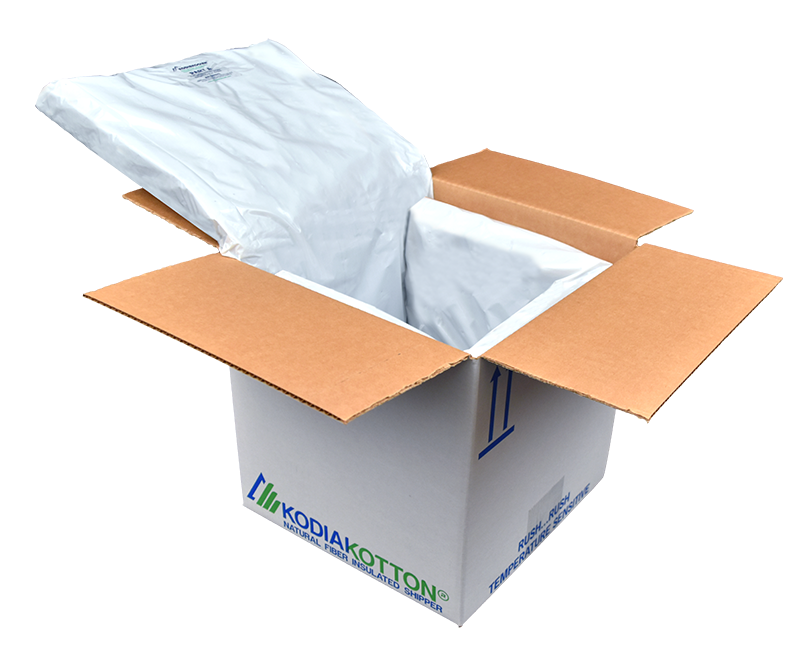 Simply flatten the box and recycle with the rest of your cardboard and paper.
Our natural fiber pads are fully recyclable. Remove them from the poly film and recycle where #60 cotton is accepted.
After separating the poly film from the natural fiber pads, the poly film can be recycled with the rest of your #4 plastic bags.
To find drop off locations near you, follow this link and enter your zip code!
Let the gel packs melt completely, snip the corner off a pack, empty into trash and recycle the outer covering with other #4 plastics.
To find drop off locations near you, follow this link and enter your zip code!
The average American disposes 70 pounds of textiles every year.
Thanks to powerful and innovative companies like H&M and The North Face, recycling textiles has become even more accessible.
Looking for recycling options specific to your area?
Click on your state below for more info.
If there's no link to your state, that's because we haven't found reputable information on it yet – but check again soon as we are always updating this list!
Sometimes recycling is complicated and inconvenient.
With natural fiber insulation, you don't have to feel guilty throwing away the packaging. Our liners fully biodegrade in 27 weeks.
Our Natural Fiber Insulated Liners are made primarily of cotton. According to a study on cotton's biodegradability, cotton biodegrades much faster than synthetic fibers because it is made of cellulose (natural, plant-based fibers).
Simply put, because cotton is a plant, it follows a normal cycle of nature. It will naturally go back to the soil from which it was made. So if recycling isn't an option for you, go ahead and throw the liners away, or better yet, compost them!